Experience Exciting Activities and Relaxing Escapes
Monday, March 25

The Andaz Costa Rica Resort at Peninsula Papagayo is surrounded by 1400 acres of beach, tropical forest and dazzling diamond waters. During your stay, you'll have the opportunity to experience the region's exotic beauty through an activity that best suits your interest. Each carefully selected option gives you a chance to interact with both the unsurpassed natural scenery and your fellow Five-Star Consultants.
---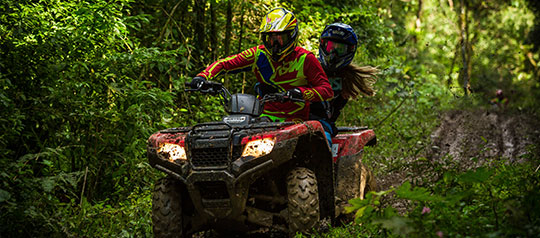 Papagayo ATV Adventure
A brief journey on dirt roads on your ATV will transport you to another world as you enter into tropical dry forest, passing through creeks and small rivers. The tour features several rest places offering striking viewpoints, where you can appreciate majestic volcanoes, like the Volcán Rincón de la Vieja. This is truly an adventure unlike any other!

Wear:
Comfortable, cool clothing with close-toed shoes,

Bring:
Sunscreen, insect repellent, hat or cap, and camera

Includes:
Tour, tour guides and snorkeling equipment

Schedule:
8:30 am departure, 45-minute transfer each way, three-and-one-half hours total duration

Attendee Cost:
$75.00 per person
---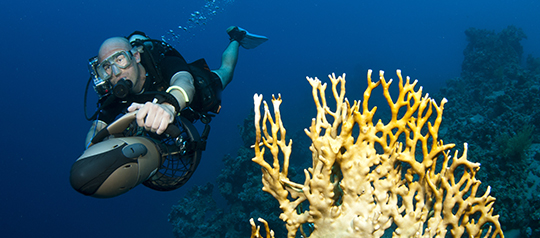 Catamaran Sail + Snorkel
Enjoy the exciting performance of a catamaran with all the comfort and safety only the most professional crew can provide. This spectacular half-day journey along the Costa Rican coast is one you'll be sure to remember. Lounge in the sun while spotting dolphins, rays and an abundance of tropical fish. You'll begin with fruit and refreshments as you cruise in coastal waters and make your way to a spectacular snorkeling spot for a close-up look at local sea life. There is plenty of room on the spacious boat for relaxing and sunbathing, and lots of time for snorkeling and swimming.

Wear:
Comfortable, cool clothing with swimsuit underneath for snorkeling and water shoes

Bring:
Sunscreen, camera, change of clothes, and hat or cap (towel will be provided)

Includes:
Snorkeling equipment, open bar, snacks, and crew gratuities.

Schedule:
8:00 am departure, four hours total duration

Attendee Cost:
$85 per person
Extreme Diamante Canopy + Animal Sanctuary
This exceptional tour combines adventure and interaction with rescue animals. First, you'll experience an exciting zip line, which features the world's longest dual-line. Designed and engineered for fun and safety, this aerial course includes "The Howler", a nearly mile-long ocean view zip line, and a free fall (Quick Jump). Afterwards, you'll tour Diamante, a refuge that is home to the largest variety of species in one location. The residents in the animal sanctuary are all rescue animals and include: sloths, monkeys, pumas, jaguars, toucans and more. Diamante has dozens of species of frogs, snakes, birds and a world-class butterfly observatory.

Wear:
Long pants and comfortable close-toed shoes

Bring:
Sunscreen, insect repellent, change of clothes, and camera

Includes:
Boat transportation, tour guides, ziplines, water + fruit, sanctuary visit, lunch, and guide gratuities.

Schedule:
8:00 am departure, 30-minute boat transfer each way, six hour total duration

Attendee Cost:
$125 per person
---
Spa Options:
Facial
60 minute Refine Green Clay Detox:
This moisturizing treatment adds minerals and hydrates the skin, leaving a healthy and youthful appearance.
Massage
60-minute Swedish Massage:
This classic full-body massage uses long, kneading strokes to reduce tension and soothe sore muscles. It increases circulation and promotes total relaxation.